This user has not added any information to their profile yet.
A Deviant Mind science fiction series

Pam Harrison is one of the first and best known CGI artists in Independent Comics. Her work with the historical fiction series House of the Muses earned her the 2008 Prism Comics Queer Press Grant for Outstanding Series, and she continues her storytelling in a gripping sci-fi space opera adventure, A Deviant Mind, that far transcends its original LGBT audience. Her work has also appeared in ALPHABET Anthology, Dark Mischief horror anthology, Voices Against Bullying and more.
Insert Image here
2008 Prism Comics Press Grant Award winner Pam Harrison has been credited by Comic Book Resources' Brian Cronin and veteran comic legend Sergio Aragonés as "THE best CGI comic artist EVER".
In 2007 Pam took the fledgling Poser comic genre to new heights with the debut of her long-running graphic novel series, House of the Muses: The Latter Days of Sappho of Lesbos. Her series has won numerous reviews and mentions, and she is able to count herself among some of the most successful artists in Independent comics. She began her equally-popular sci-fi series A Deviant Mind in 2010.
An accomplished penciller as well, her pencils can be found in House of the Muses #3 and an upcoming episode of Roy Duncan's Frankenstein Apocalypse. A reboot of her acclaimed House of the Muses is underway, pencil illustrated and digitally colored, scheduled on bookstands by Fall of 2016.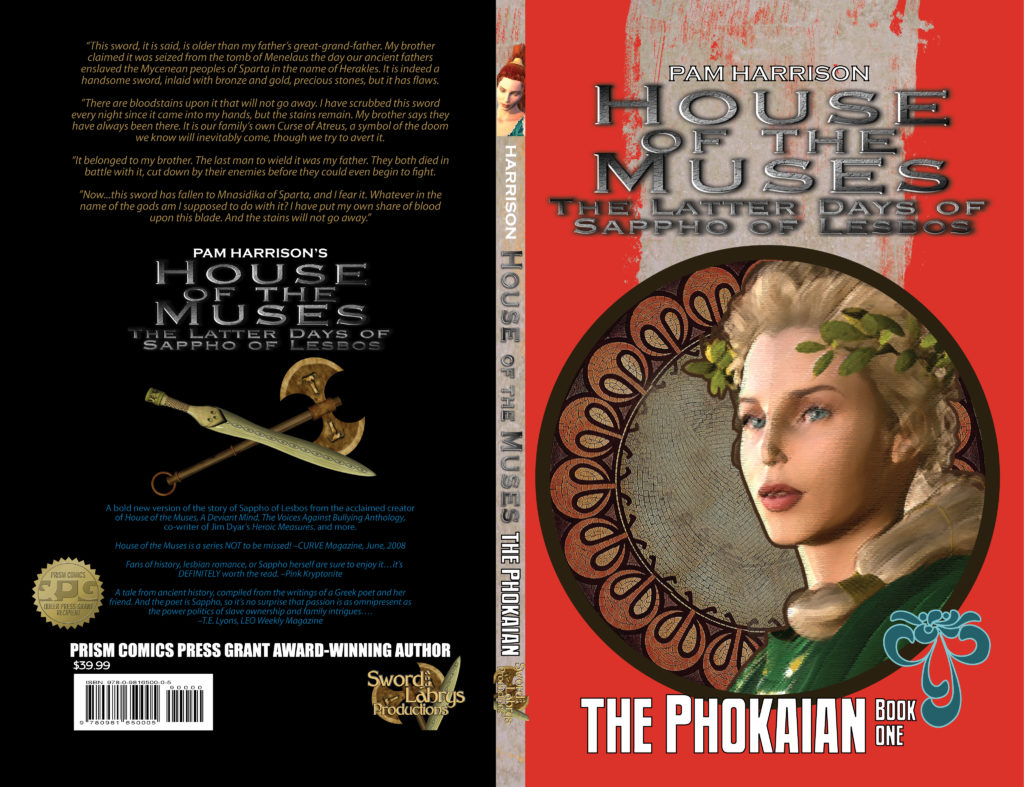 ******************************************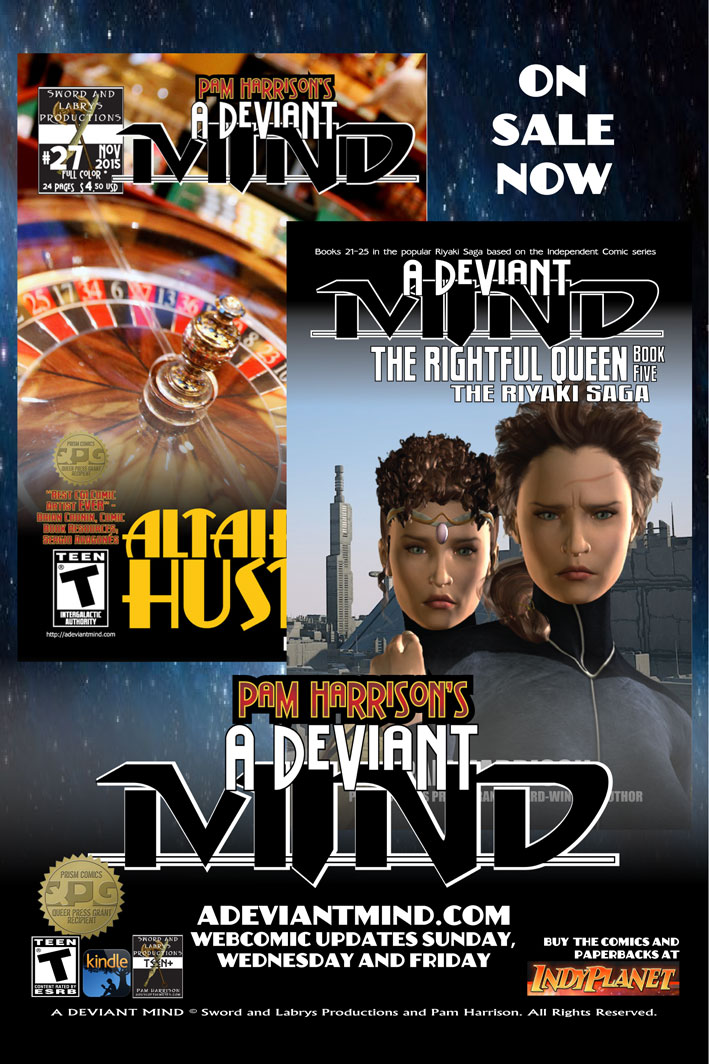 Here is what some readers of House of the Muses have to say about the series:
"This is a series NOT to be missed!" — CURVE Magazine, June 2008
"A tale from ancient history, compiled from the writings of a Greek poet and her friend. And the poet is Sappho, so it's no surprise that passion is as omnipresent as the power politics of slave ownership and family intrigues." — T.E. Lyons, LEO Weekly Magazine
"All in all I have found House of Muses I and II to be an enjoyable straight forward read. I am looking forward to following the remainder of the online series and purchasing a complete set when they are published. I would urge Ms. Harrison to contact Dream Works or one of the other studios about the possibility of an animated feature film in the future."
"Groundbreaking 3D/graphic novel illustration...."
"The art is absolutely remarkable. This is a book that demands your full attention."
"3D graphics, lesbian romance and political intrigue all add up to make this projected nine volume historical graphic novel series really unique."
"Fans of history, lesbian romance, or Sappho herself are sure to enjoy it...it's DEFINITELY worth the read." — Pink Kryptonite